LIVAKKA PUMP CRANES
Side and centre-mounted pump cranes
FAST AND CLEAN LIVAKKA PUMP CRANES
Filling a tanker equipped with a pump crane is easy and fast – the entire process can be handled without ever leaving the tractor. All the pump crane functions are controlled either with the new PILOT controller or the CAN-BUS controller.
The pump crane can be mounted on steered bogie tankers. Both crane models come standard with an extra joint, which allows loading from holes as small as 60 cm. The standard extension below the ground surface is 3.5 m, which is adequate for most applications. An optional extension of 4.0 m is also available.
Finnish-made Mäki-Reini submersible pumps, which are renowned for their quality and features, are used on the pump cranes.
Both pump crane models can be fi tted with optional transfer pumping equipment, which is used to pump slurry through the pump crane foam hose to a storage tank or another tanker.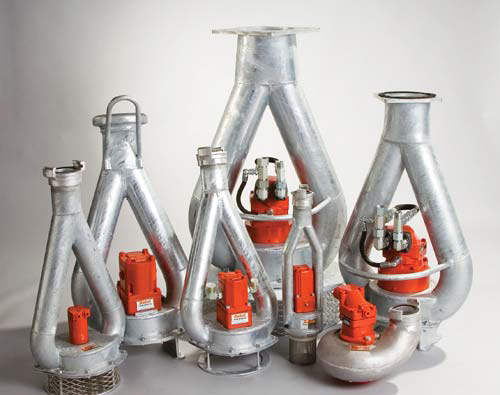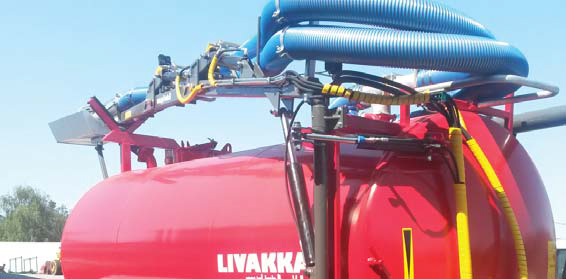 6" side-mounted pump crane
• Reini-3P submersible pump
• Filling on the right side of the tanker
• Hydraulic requirement: min. 60 l/200 bar
• Pump output (max.) 8000 l / min
• Extra joint and LED running lights standard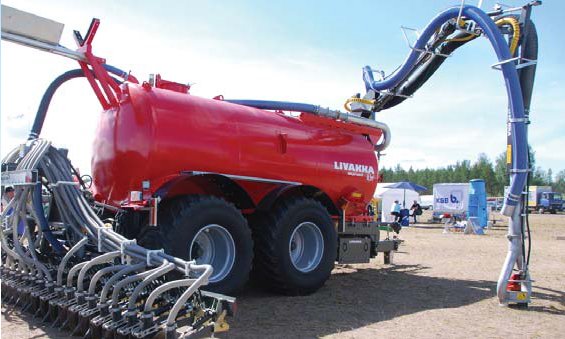 8" centre-mounted pump crane
• Reini-4P submersible pump
• Filling on both sides of the tanker
• Hydraulic requirement: min. 70 l/200 bar
• Pump output (max.) 12000 l / min
• Extra joint and LED running lights standard